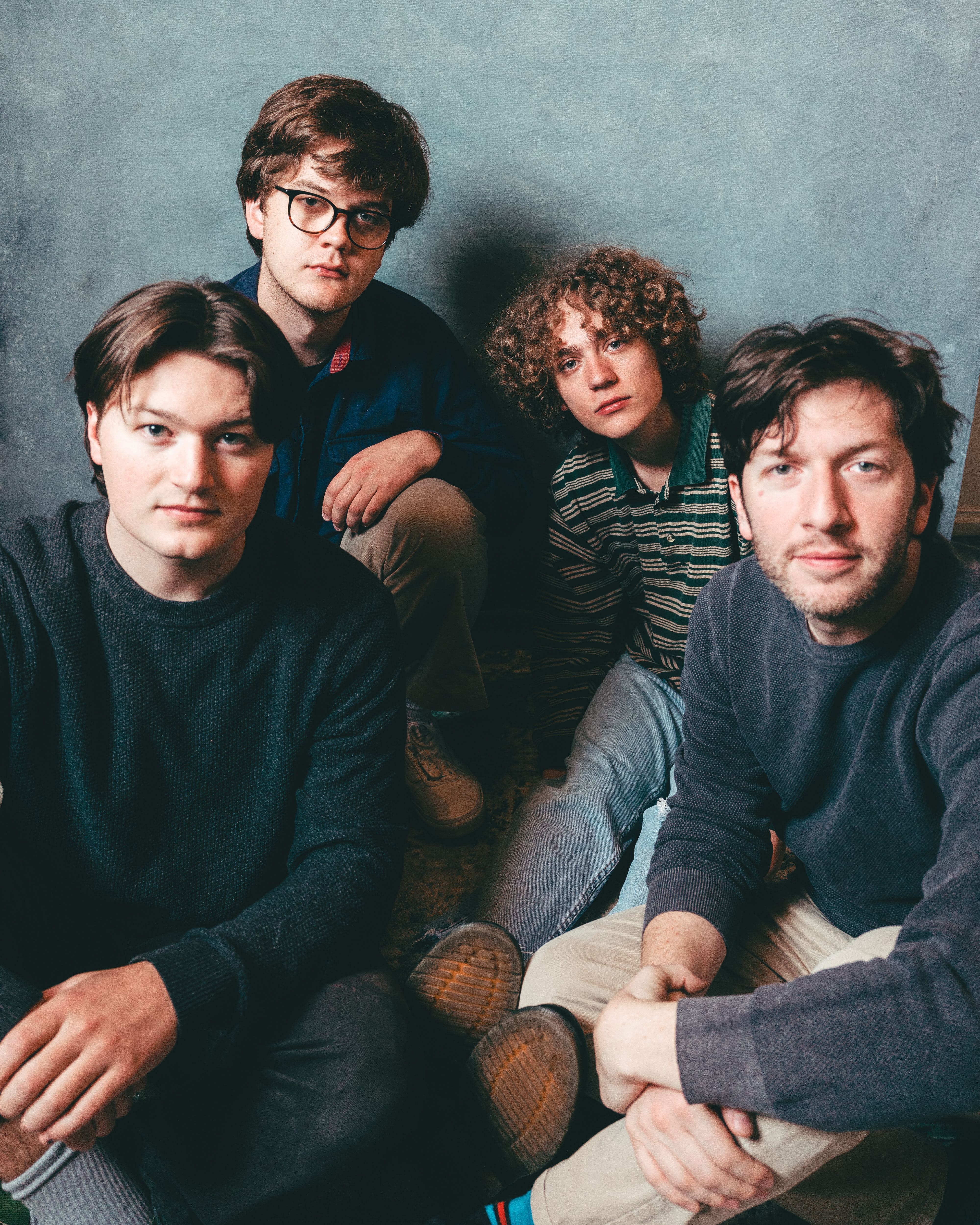 The new EP Garrett from Drew Beskin & The Sunshine available everywhere
Garrett
Nosedive
Clockwork
It's Hard to Walk Away (If You Never Move)
Never Even Listening
Revenge Body
The album
Somewhere Sideways Same As You
OUT NOW!
Featuring the hit singles "Pear Plum Blues," "Spoilers," "All Along Your Way," & "Lisa Simpson Fangs"
Available digitally and on vinyl via Super Canoe & WBAZ Records!
ABOUT
Drew Beskin & The Sunshine return in rare form with a new EP simply titled Garrett. Beskin views these 5 songs on Garrett as an opportunity to dwell on his favorite songwriting bad habits whilst pushing himself further creatively by exploring lengthy outros and experimenting with sounds not normally present in any Beskin/Sunshine recordings to date. The Sunshine is Tommy Trautwein (producer/guitar), Elijah Johnston (bass) and Gideon Johnston (drums). On Garrett, Beskin brought in Bennett Evans (A.D. Blanco) to shred on "Clockwork" and frequent collaborator Phillip Brantley and The District Attorneys members Chris Wilson and Walker Beard to create the classic rock sound of "It's Hard to Walk Away (If You Never Move)". Produced/Engineered by Tommy Trautwein & Nate Nelson for maximum team efforts.
Beskin brings his nuanced approach to pop-rock songwriting from over a decade of releasing albums as a solo artist and frontman for The District Attorneys, Party Dolls and PURSES. When not working on his own projects, you may find him collaborating with many other artists/friends such as Tedo Stone, Cowboy Curtys, Elijah Johnston, Well Kept among others. His new EP with The Sunshine is the follow up to their landmark album 2022's Somewhere Sideways Same As You and let's never forget 2021's critically praised Problematic for the People among other hits in the Beskin catalog.
Garrett is out on all digital get downs 8/25 via Super Canoe/We Bought a Zoo Records.
Upcoming Shows
ALBUMS/EPs
SINGLES
VIDEOS